Helping Students Achieve Their Dreams
---
We strongly believe that this partnership will complement both our vision of a better nation of educated and informed Filipinos. Our collaboration will also inspire younger minds to contribute to our great cause.
---
"Ang Edukasyon.ph ang nagbigay daan upang mahanap ko ang school na tutulong sa'kin para maipagpatuloy ko ang aking pag-aaral. Ang scholarship na nakuha ko sa Punlaan School sa tulong ng Edukayson.ph ay nagbigay sa'kin ng pag asa para makamit ko ang mga pangarap ko sa buhay."
Joselle Araneta
Scholar - (Punlaan School)
"Edukasyon.ph is a friend for every student who wishes to have a guide on what path they are going to take. It gives us ideas on what our chosen career is all about. It also encourages us to dream more, aspire for more and achieve more."
Bernardyne Mae Mas
Senior High Student (ABM) - Lyceum of the Philippines University
"Edukasyon.ph is very beneficial for us students because it would serve as a guide for our future decisions. It could be our companion as we make our choices regarding careers. For me, this website is really helpful that's why I'm recommending it to everyone."
Leanne Christine Gono
Senior High Student (ABM) – Lyceum of the Philippines University
"Thank you Edukasyon.ph for helping us in choosing the possible pathways for Senior High School and for answering our questions. I hope that you can continue helping more students like me."
Recca Mae Esguerra
Grade 10 student – E. Rodriguez Vocational HS
"Edukasyon.ph is really helpful to both teachers and students who want to know more about the educational opportunities available to them. I hope that more amazing features will be developed soon."
Roniel Paolo Castro
IT student – Wesleyan University Philippines
Previous
Next
---
"Edukasyon.ph's greatest service, I believe, is in making information available out there. It really goes a long way in democratizing education. And as an institution that engages with them, we become encouraged to also study ourselves, somehow. It's easy to get lost in the small details but having to answer questions, having to update our page keeps us mindful, always, of what we are, and what we envision what we could possibly be."
Rica Bolipata Santos
University Communication and Public Relations Director, Ateneo de Manila University
---
"Edukasyon is an avenue that will allow users to see local and international opportunities available for students… especially since the internet has become an important hub for those who wish to explore various educational opportunities - the establishment of Edukasyon.ph as a platform is something that we welcome."
Ellice Bucog
Marketing Officer - SoFA Design Institute
---
"Edukasyon has helped us a lot in terms of marketing Letran and in coordination with our prospective students. The group is not only reliable and competent but they are also really willing to help both the students and the schools."
Jhennie Caldito-Villar
Director, Center for Public Affairs and Media Development – Colegio de San Juan de Letran
---
"Both parents & students can discover different options via their account on the Edukasyon.ph portal, which features information about UA&P's 6-Year PROGRAM, events, admissions, enrollment announcements, scholarships and qualification requirements."
Beng Calma Alcazaren
Marketing Consultant – UA&P
---
"Edukasyon.ph is a great career development tool to use for students, professionals, career/guidance counselor and parents, it is a good compass to use as a guide for searching and/ or clarifying future career moves."
Maria Teresa D. Jose
RGC, Head – Career & Placement Office, DLS-CSB
---
"Edukasyon.ph can complement our marketing efforts because parents can now inquire about our school online. Having an online application facility through Edukasyon.ph will greatly help us reach more parents and students."
Delna Moralita
Prinicipal - Good Shepherd Christian School
---
"We are one with Edukasyon.ph in assisting our youth to prepare for their future by helping them make informed decisions on their career and school choices. With all the information that can be made available to them, they may broaden their options and be able to choose a career that best suits their interests, strengths, and inclinations, and find the educational institutions that offer these courses."
Bambi Fernandez De Castro
Business Development Officer – ISCAHM
---
"Having different media platforms as an avenue is an important tool considering almost every student and parent can easily be reached with just the click of a button. Eduksyon.ph's services will play a vital role in building our client base. We also expect a fast turn-around in terms of updates and responding to inquiries in real time."
Rose Landicho
VP for Institutional Marketing & Corporate Communications - FAITH (First Asia Institute of Technology and Humanities)
---
"Edukasyon.ph helped me a lot in providing effective career guidance to our Grade 10 students in selecting their SHS tracks. I'm happy that they have clearer insights now in choosing the right career where they are most likely to succeed."
Tess Custodio
Principal – Doña Teodora Alonzo High School
---
"The online registration is a big help to facilitate our student enrollment and so many more can know about Punlaan."
Kai Enabatar
Admissions & Marketing - Punlaan School
---
Foundations & Associations
---
Corporate
---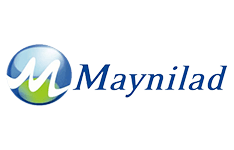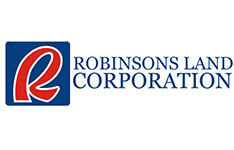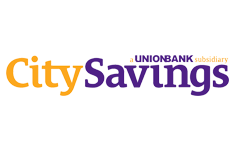 Media
---
Government
---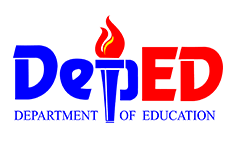 Join thousands of students who trust us
Apply now to 250+ senior high schools & colleges nationwide - it's EASY and it's FREE
Discover our newly released website features!